Representative elections
2020
It is time for representative elections! 
🗓️ Nomination period from 28.9 at 9 am to 16.10 at 12 pm
🗓️ Preliminary electronic voting from 26.10 9 am to 1.11 12 pm
🗓️ The schedule for ballot box voting:
📍 Kuninkainen campus, Huittinen, 2.11 from 11 am to 2 pm
📍 Art school, Kankaanpää, 2.11 from 11 am to 2 pm
📍SAMK Campus Pori, 3–4.11 from 10 am to 3 pm
📍 SAMK Campus Rauma, 3–4.11 10 am to 3 pm
In the representative elections, 20 representatives and 20 deputies are elected to the Student Union SAMMAKKO's Representative Council.
All SAMK students who have paid the SAMMAKKO membership fee for the autumn 2020 or academic year 2020–2021 are eligible to vote and stand as candidates.
RaunIO
(engineering students in Rauma)
Suvi Saarni
Patrik Eskelinen
Sampsa Saahkari
PIO list
(engineering students in Pori)
Mauri Lehtikangas
Aaro Ulvila
Karrar Al-Khanjarawy
Santeri Siltanen
Kai Hytönen
Aaro Ali-Hokka
Suvituulia Grönroos
Rasmus Rosenberg
Jussi-Pekka Aaltonen
Nita Vallimäki
Pasi Mäkinen
Niklas Poutanen
Jussi Suominen
Jaani Päivike
Pysti list
(nursing & social services students)
Rasmus Hurmerinta
Joonatan Pälkäs
Kim Kinnunen
Elina Poutanen
Rakkaudesta restonomiin
(hospitality management & tourism student)
Taru Hyrkäs
Jonna-Maria Hautamäki
Matias Nygård
Janika Lammila
Jenni Halkola
Kiia Mäkinen
Nelli Kantola
Emma Murtojärvi
Tradet
(BBA students)
Jesse Romo
Kristiina Erinko
Mikko Tuomikoski
Jasmin Nieminen
Johanna Kämäräinen
Christer Warén
Heidi Kiikola
Tuomas Kovanen
Kalle Wallin
Enni Korpunen
Samppa Häyrinen
Nadja Grönfors
Vilhelmiina Riuttala
Tuomikoski Mikko
Wallin Kalle
Warén Christer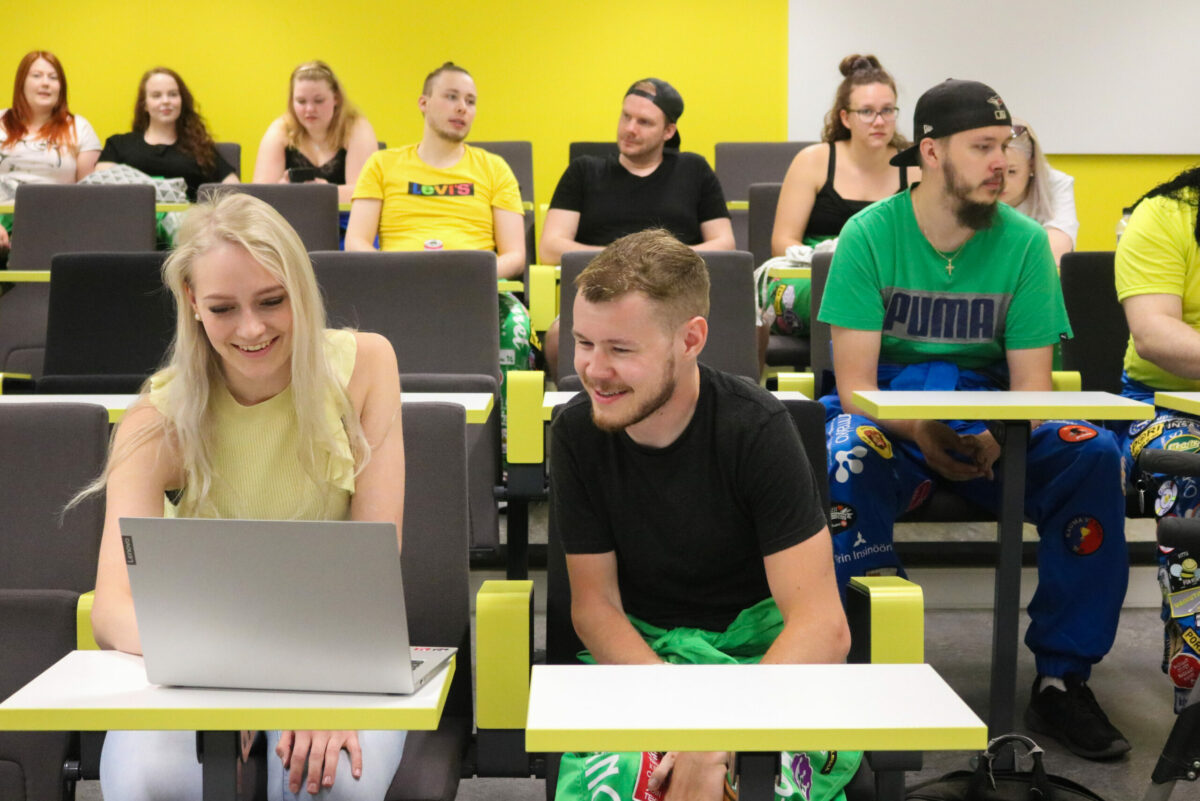 What is the Representative council?
The task of the Student Union Representative Council is to be the voice of the students in all decision-making.
The Representative Council exercises the highest decision-making power in the student union SAMMAKKO. It outlines what SAMMAKKO does and ensures that the wishes and needs of students are heard in the UAS community.
The task of the Representative Council is to guide the activities of the student union and decide on SAMMAKKO's major lines and operational resources. The Representative Council approves, for example, SAMMAKKO's action plan and budget yearly. In addition, the Representative Council annually elects the Student Union Board and student representatives to SAMK's Board, the Degree Board and the Study Board.