The chair of the representative board 2022, Aaro Ali-Hokka, convenes the Student Union SAMMAKKO's council for the annual meeting.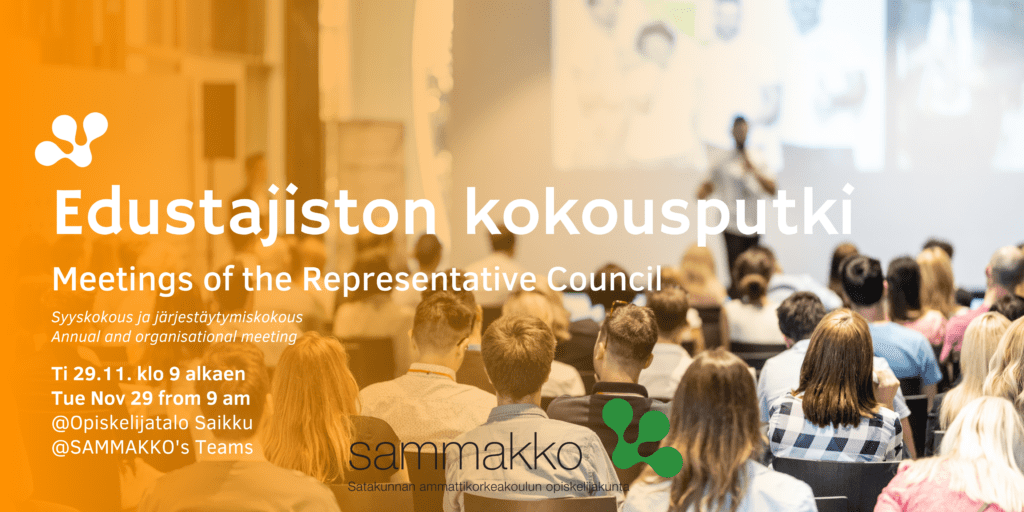 The annual meeting of the Representative Council will be held on Tuesday 29.11.2022 at 9.00 am at Student House Saikku. The meeting will discuss, among other things, the action plan, the budget, the membership fee, the auditors and the trustees' fees.
Immediately after the annual meeting, the organisational meeting will be held to organize the new representative council, where, among other things, the next year's operators will be chosen.
All those interested in the activities and decision-making of the Representative Council are warmly welcome to follow exciting choices and decisions at Saikku or remotely via Teams! Meeting coffees available at Saikku ☕️🧁