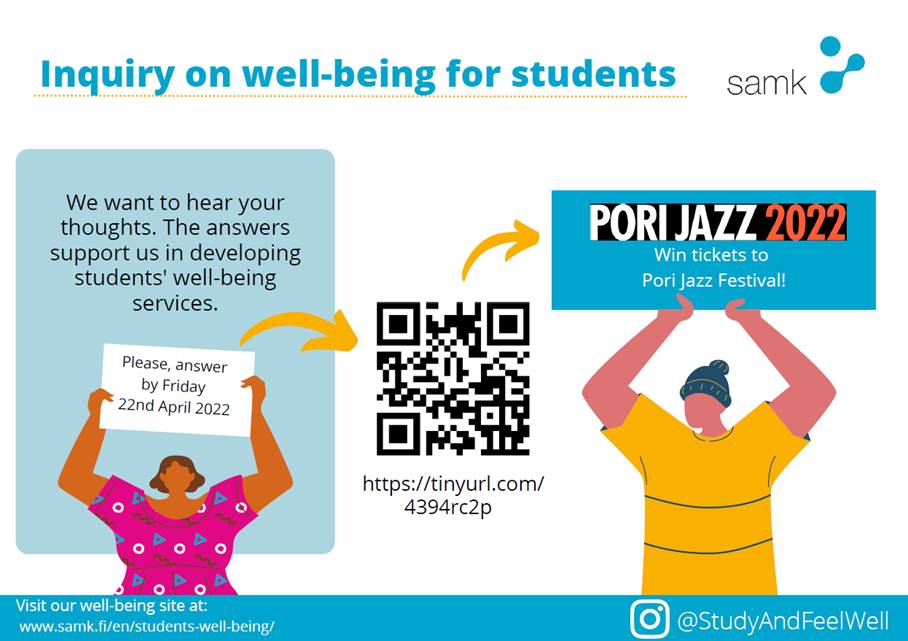 With the help of this inquiry we want to find out the students´ experiences on how the education and guidance process supports and promotes the well-being connected to your studies. Previously the inquiry was done 2021. The survey is answered anonymously and it takes about 10 minutes. The answers support us in developing our services. Therefore, every answer is valuable. The results are published in students' well-being site and in Instagram @StudyAndFeelWell.
You can win tickets to Pori Jazz festival 2022 (2 tickets for Fri 15th July main concert). One prize will be drawn among those who have left their contact information. Please respond by 22 April 2022. 
The inquiry is carried out by SAMK's Study and Wellbeing development team and the StudyWell project team.