Tutor search is here again! Are you a future SAMMAKKO tutor?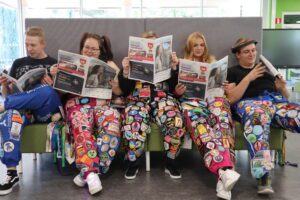 Ordinary students are sought as tutors. You don't need a supersocial multi-expert. It is enough that you are. Tutors are there for walkers, guides and helpers, whether it's visiting campus buildings, learning electronic systems or even the first student party!
Tutors build a closer, more cohesive and cheerful SAMK community – for a happier student.
You surely remember your own tutors from your first days at SAMK. Tutors welcome new students during orientation week. In addition, the tutors organize various events, really everything from one-on-one guidance to groupings and theme days to group's guidance. And that's exactly what's great about tutoring!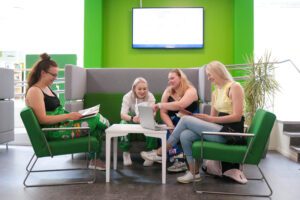 Acting as a tutor requires commitment and adaptation to changing situations. Tuotoring takes a lot, but it also gives. A lot! Despite the informal nature, tutoring activities are directed and developed in the student body with determination. The student union board and employees, SAMK's students councellors, the corresponding peer tutors and, of course, all SAMMAKKO tutors will help!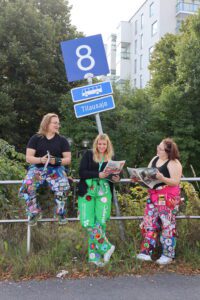 Being a tutor gives great experiences and lifelong friends, as well as organizational skills, performing skills and courage! In addition to this, you get study credits for the activity, and of course tutoring also looks good on your resume!
Tutor search is now open!
The search of tutors for groups starting in spring 2023 is now open! You should apply quickly, because tutor selections are made on a fairly quick schedule. Just fill out the form below and wait to be contacted. Some of the applicants will be invited to a joint interview and the future tutors will be selected from them, who will start operating in the spring of 2023! Tutor training is organized in December.
Is there something you would like to ask about tutoring? Do not hesitate to contact us!
Juho Paavola, communality advisor
juho.paavola@sammakko.fi
044 322 7506
Kosti Jussikainen, Board member responsible for tutoring
kosti.jussikainen@sammakko.fi